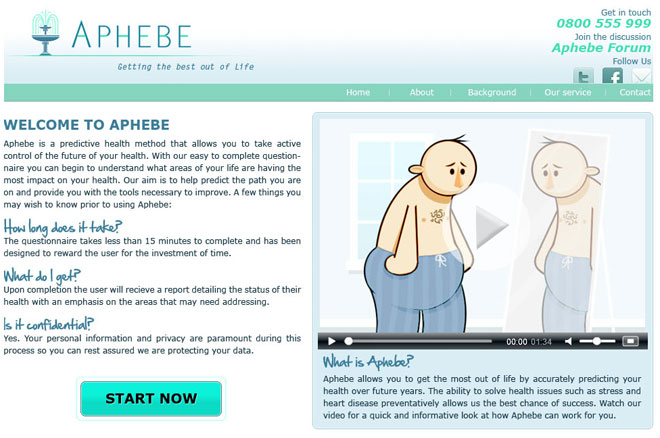 Over the past few months, Marketing Means have been working in conjuncture with Predictive Health Ltd to produce a new and cutting edge on-line health assessment App called Aphebe.
Aphebe aims to be a market leader in the anti-ageing and well-being preventative digital solutions and has two main USP's:
Individuals: Firstly is that it provides the user with an instant quality of life assessment following a quick on-line test about their current state of biological, social and psychological well-being. It then directs them to sources of professional medical assistance that will allow them to make small manageable changes and help fight the negative elements of ageing.
Corporates: Secondly it allows businesses and organisations to anonymously asses their workforce and therefore make better choices when helping engage their employees, reduce absenteeism and increase productivity.